Jump to Recipe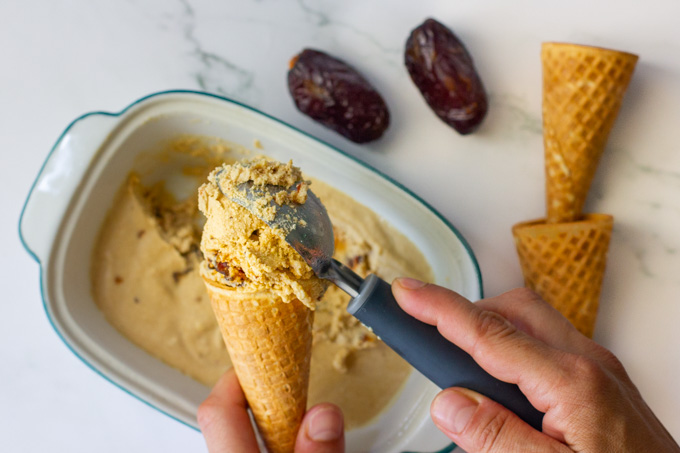 Summer is here and it's so hot outside! And in honor of the heat, today on the blog is a recipe for ice cream! Vegan, delicious and without the need for an ice cream machine. The base of the ice cream is coconut cream (so yes, there is an accompanying taste of coconut of course) and to get the excellent texture of this ice cream you must use a coconut cream of at least 17% fat. The preparation of the ice cream is soooo easy, but before that you must refrigerate the coconut cream (don't open the can) in the refrigerator for at least 8 hours. At this time the coconut cream splits into 2 separate layers. The top layer, and the one we will use, is a very thick cream, and the bottom layer is coconut liquid. This recipe does not require the coconut liquid but don't throw it away – it can be used for other dishes or smoothies.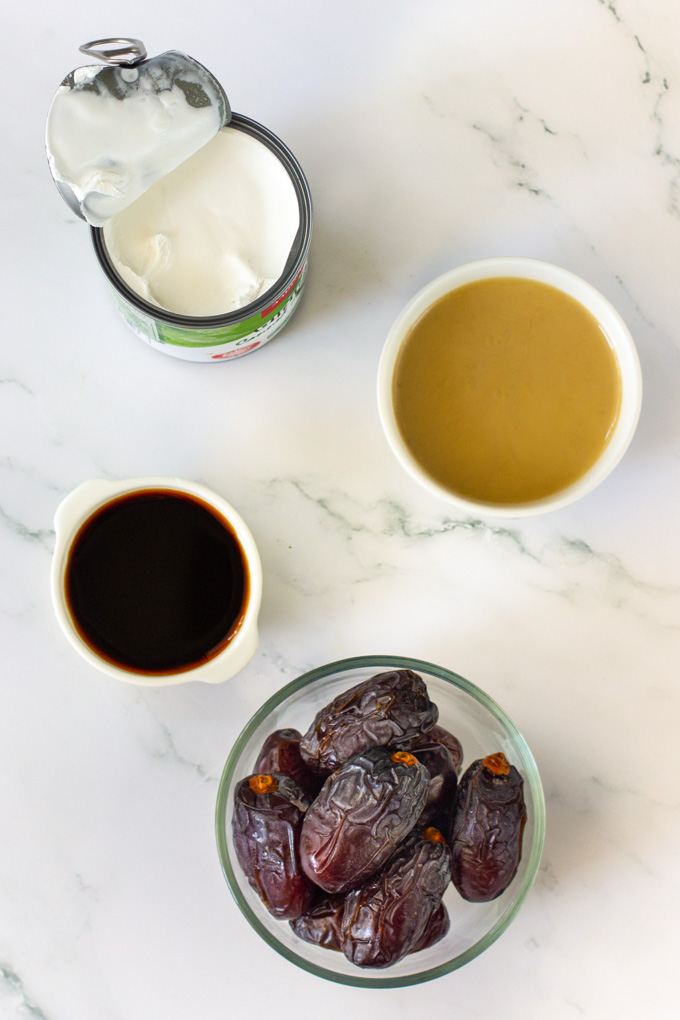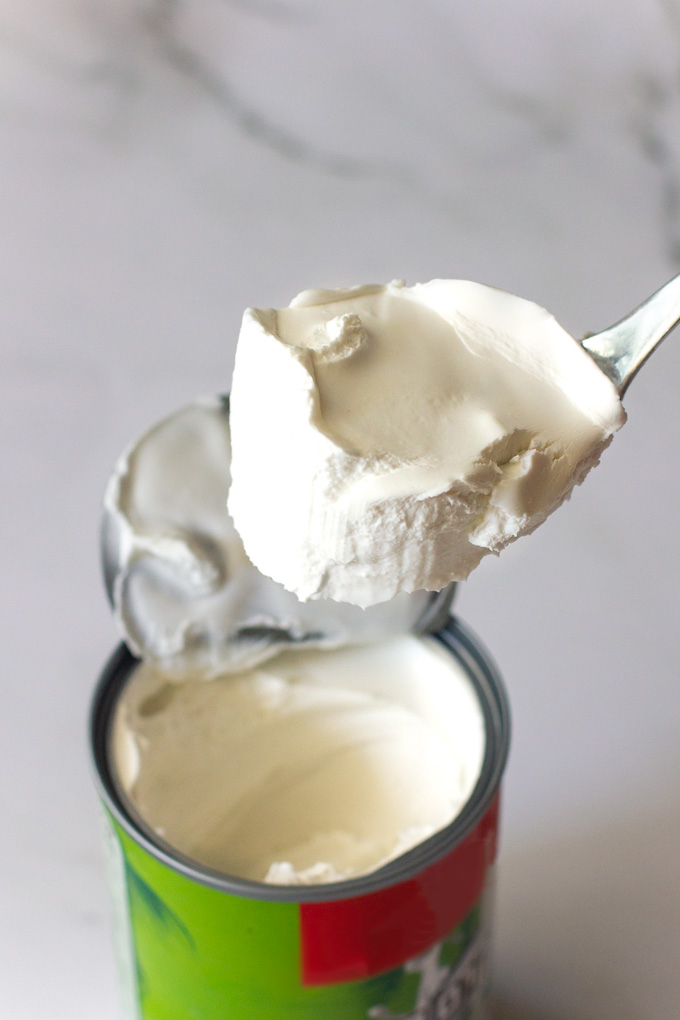 The ice cream you get in this recipe is what is call "an adult ice cream", which means that it's not too sweet. You can sweeten it more than the recipe indicate, but please try it first as it's written. For those who want, you can also vary and add to the mixture nuts or chocolate chips or any other addition you like:)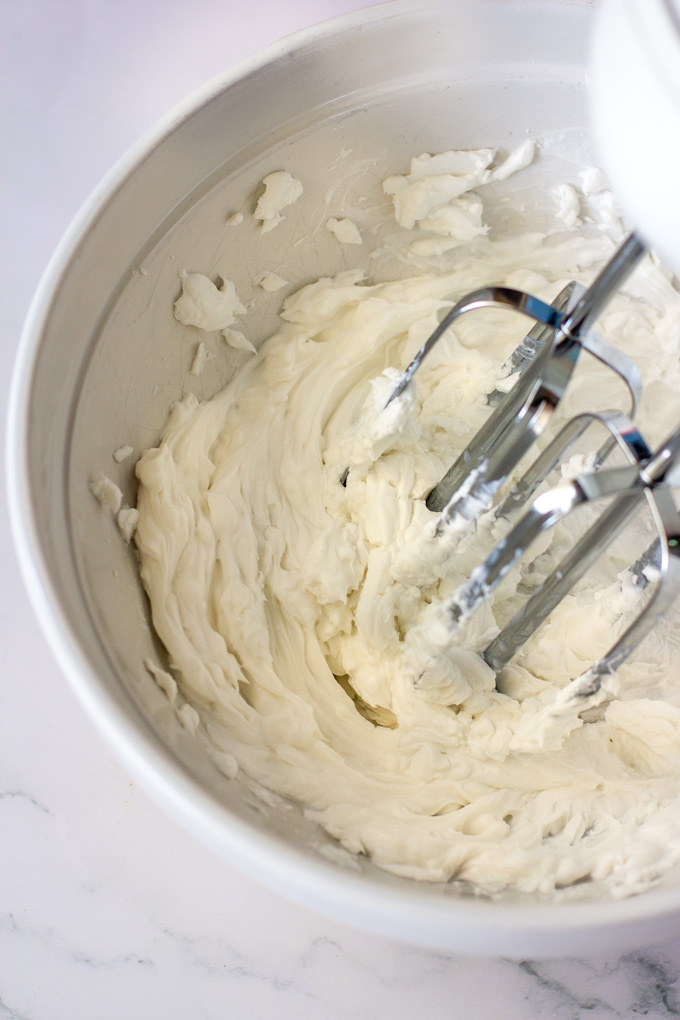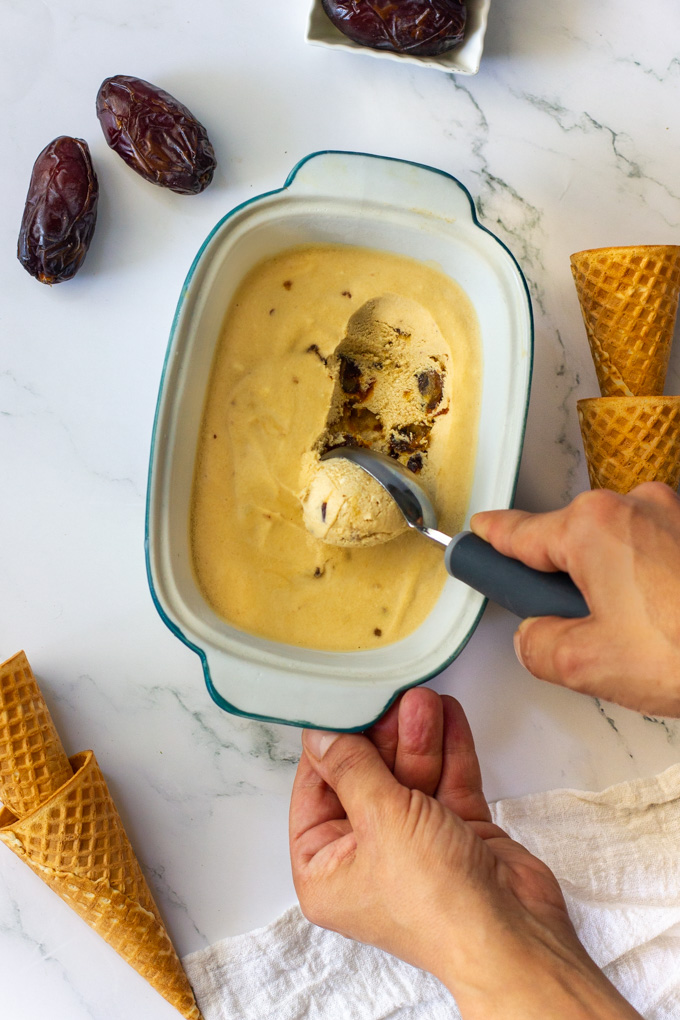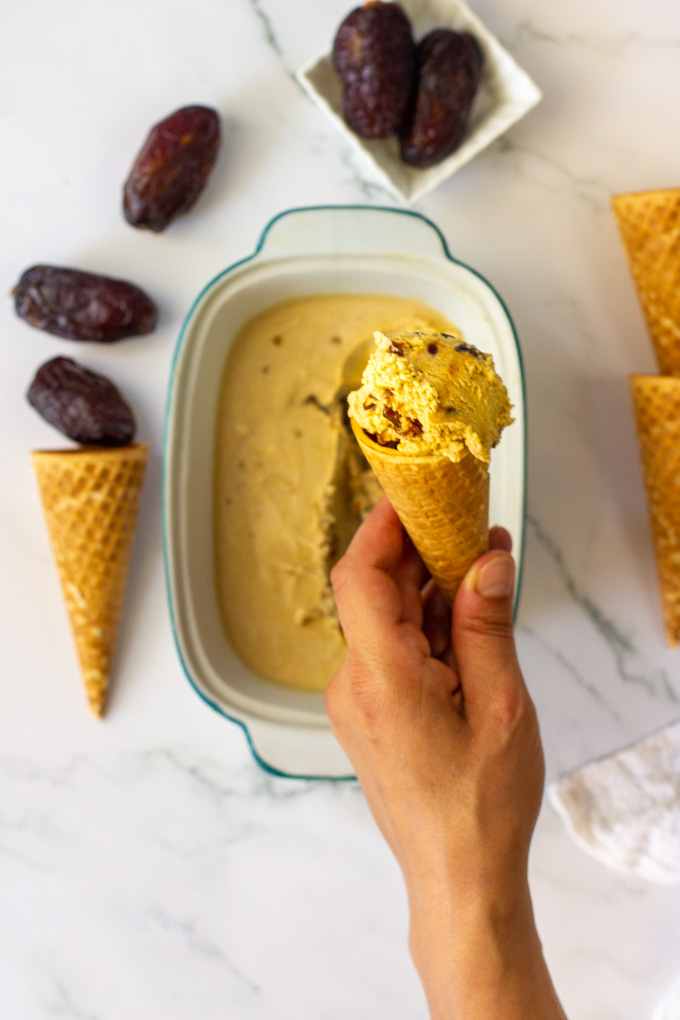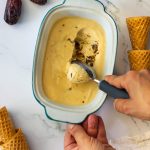 Print Recipe
Vegan tahini ice cream – no churn
Ingredients:
2

cans

of coconut cream- 400 ml /13.9-ounces each

,

at least 17% fat and chilled for at least 8 hours in the fridge

1/2

cup

tahini

,

pure paste

1/4

cup

silan (date syrup) or maple

6

dates – preferably majhoul

,

chopped
Instructions:
Before making the ice cream, refrigerate the coconut cream cans for at least 8 hours. During this time, the coconut cream is separated into two layers – the top layer is a very thick layer of only the coconut cream, and below is a layer of the coconut liquid. For the preparation of the ice cream, use only the top and thick layer. The coconut liquid can be kept aside and used for stews or other smoothies.

Without stirring or shaking the coconut cans, carefully open it. Using a spoon, remove the top and solid layer of coconut cream and place in a bowl. Using a mixer, beat the coconut cream for 3-5 minutes.

Add raw tahini, silan or maple and chopped dates to the mixture. Beat again only until a uniform mixture is obtained.

Transfer the mixture to a relatively flat dish and put in the freezer for two hours. That's it, the ice cream is ready! If you freeze the ice cream for a long time, you should take it out a few minutes before serving.